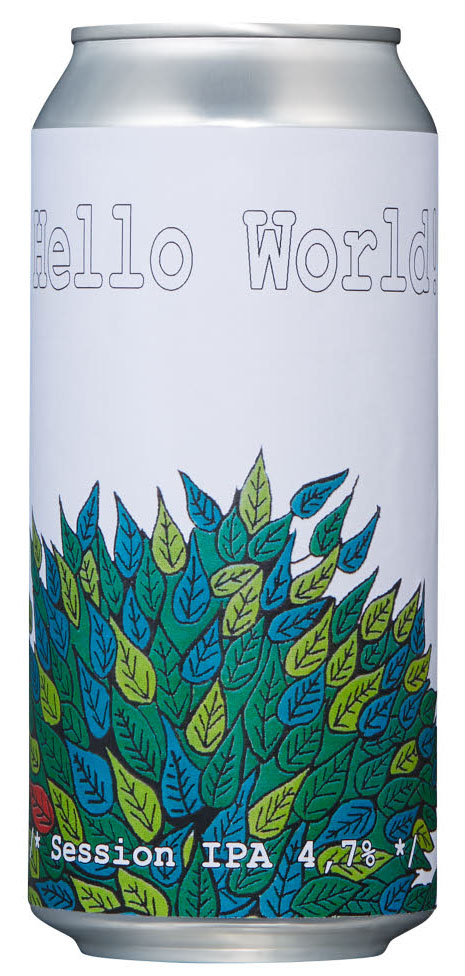 HELLO WORLD!
Hello World! is our way of greeting all of you with our own go-to beer: a happy, hoppy session IPA with Mosaic and Citra. The result is a hop forward, well-balanced summer-in-a- can-brew suitable all year round.
Beer style: Session IPA
ABV: 4.7%
Hops: Citra & Mosaic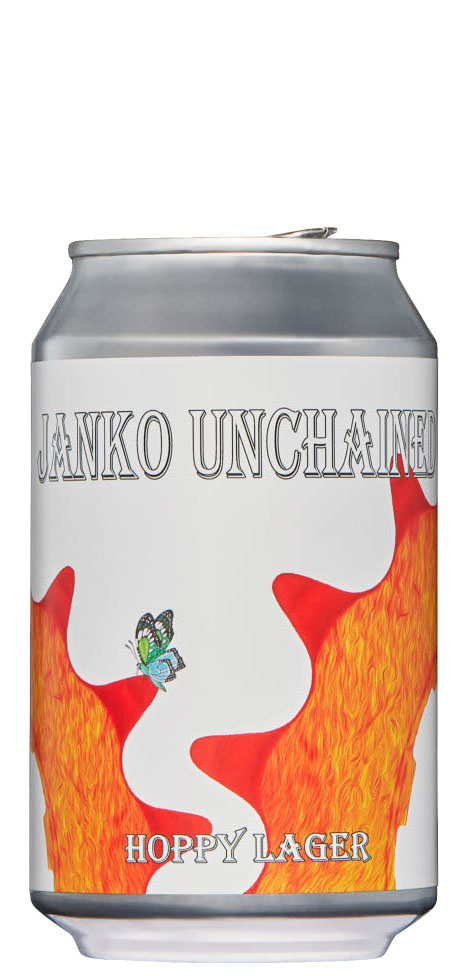 JANKO UNCHAINED
The majority is still drinking pale fizzy lagers, but hops rules and rocks our world, so we decided to combine the best of two worlds in this Citra infused Hell. Named, tongue in cheek, after one of Swedens foremost beer personalities and beerbookwriters.
Beer style: Hoppy Lager
ABV: 5.9%
Hops: Saaz & Citra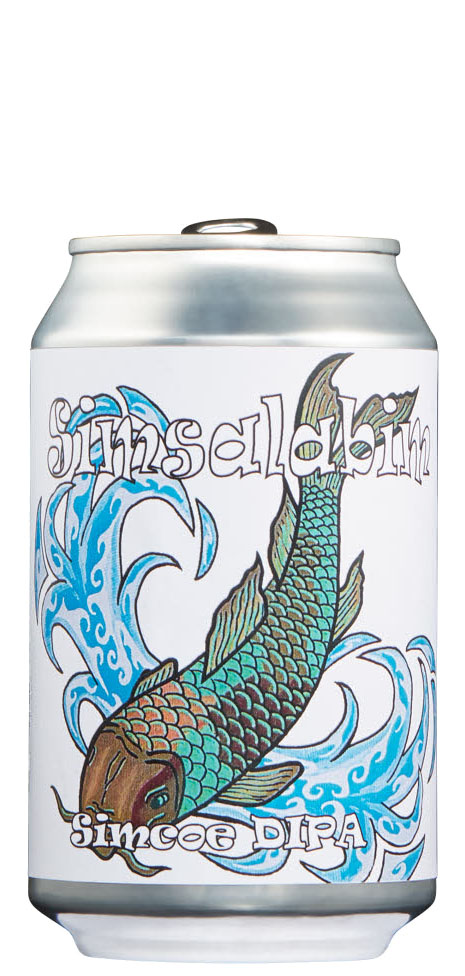 SIMSALABIM DIPA
Double IPA is truly an unique American style. They should be hopcentric, but not tounge shreddingly bitter. In our DIPA we went for an assertive hop balance showcasing one of our favourite US-hops, Simcoe, and Simsalabim: It's magic in a can.
Beer style: West Coast DIPA
ABV: 8.5%
Hops: Simcoe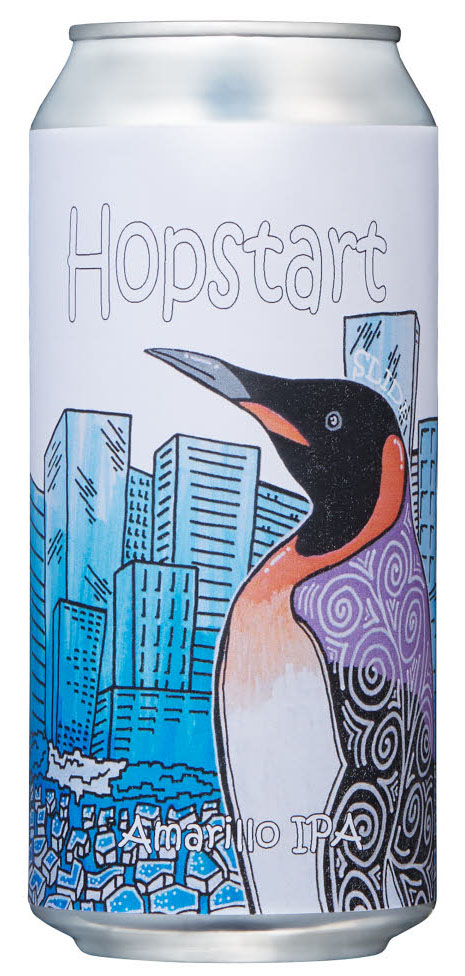 HOPSTART
As a hop hearted woman, with a wee bit of hybris, we started with an icon, the modern classic hop Amarillo. Like us a whim of nature. Loaded with the hop oil myrecene, Amarillo is often described as s supercharged version of Cascade with citrus, orange and pine flavour and aromas.
Beer style: West Coast IPA
ABV: 7.0%
Hops: Amarillo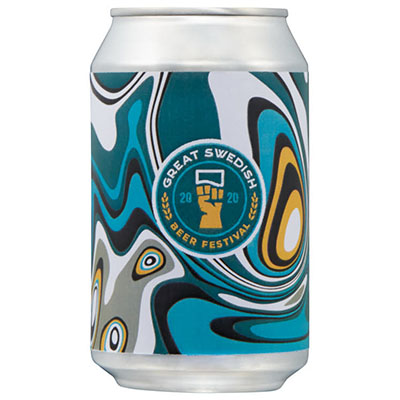 Great Swedish Festival Beer 2020
A modern Pale Lager, brewed with some of the collaborating breweries' favourite hops. Brewed at Hop Notch together with our friends from Beerbliotek and Hyllie. A manifestation of the creativity, diversity, productivity and friendship in the Swedish brewing community.
Beer style: Modern Pale Lager
ABV: 5.5%
Hops: Belma, Mandarina Bavaria and Citra
Launched in pubs 2020-10-12
Systembolaget 2020-10-13
Archived/Sold out: 2020-12-31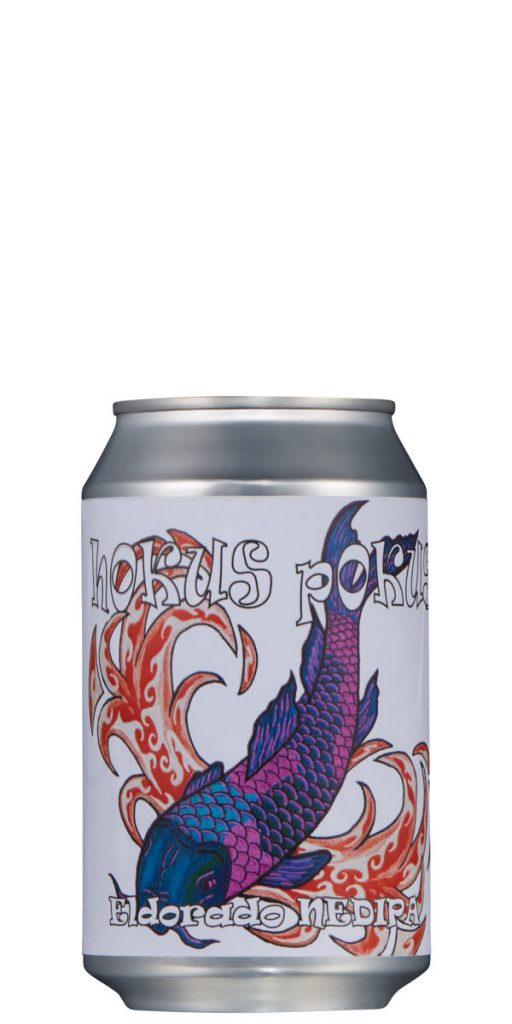 HOKUS POKUS
Double IPA is a truly unique American style and the New England variants perhaps even more so. The hops is the star and the assistant as well as director in this hazy show. In this NEDIPA Eldorado hops take the main stage and Hokus Pokus: It's magic in a glass.
The Eldorado hops showcases floavours of tropical fruits, pineapple, mango, pear, watermelon, stone fruits and candy
Beer style: New England DIPA
ABV: 8.5%
Hops: Eldorado
Launched at Systembolaget 2020-09-01
Archived/Sold Out: 2021-08-09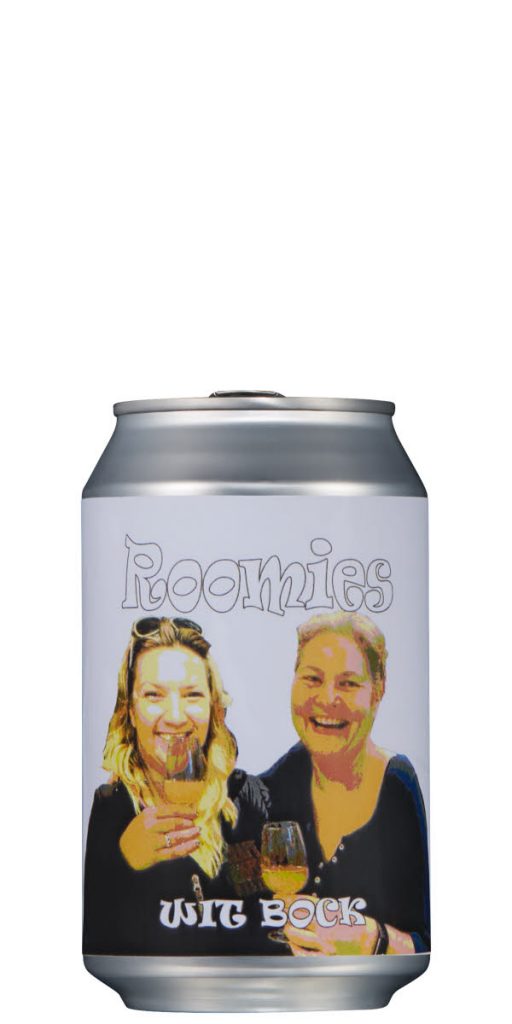 Roomies
The first time Jessica Heidrich and UK beer writer Melissa Cole met, in the loosest sense of the term, as room mates was at 4am in a hotel room in Denver, one was asleep, the other was 36 hours late… and the rest, as they say, is history.
The friendship endured past the judging table, with loads of laughs, beer and occasional margaritas along the way, and the stars finally aligned for this long overdue collaboration
Beer style: Wit Bock
ABV: 7.3%
Special ingredients: Coriander and Seville Orange peels
Launched at Systembolaget 2020-09-01
Archived/Sold Out: 2021-04-30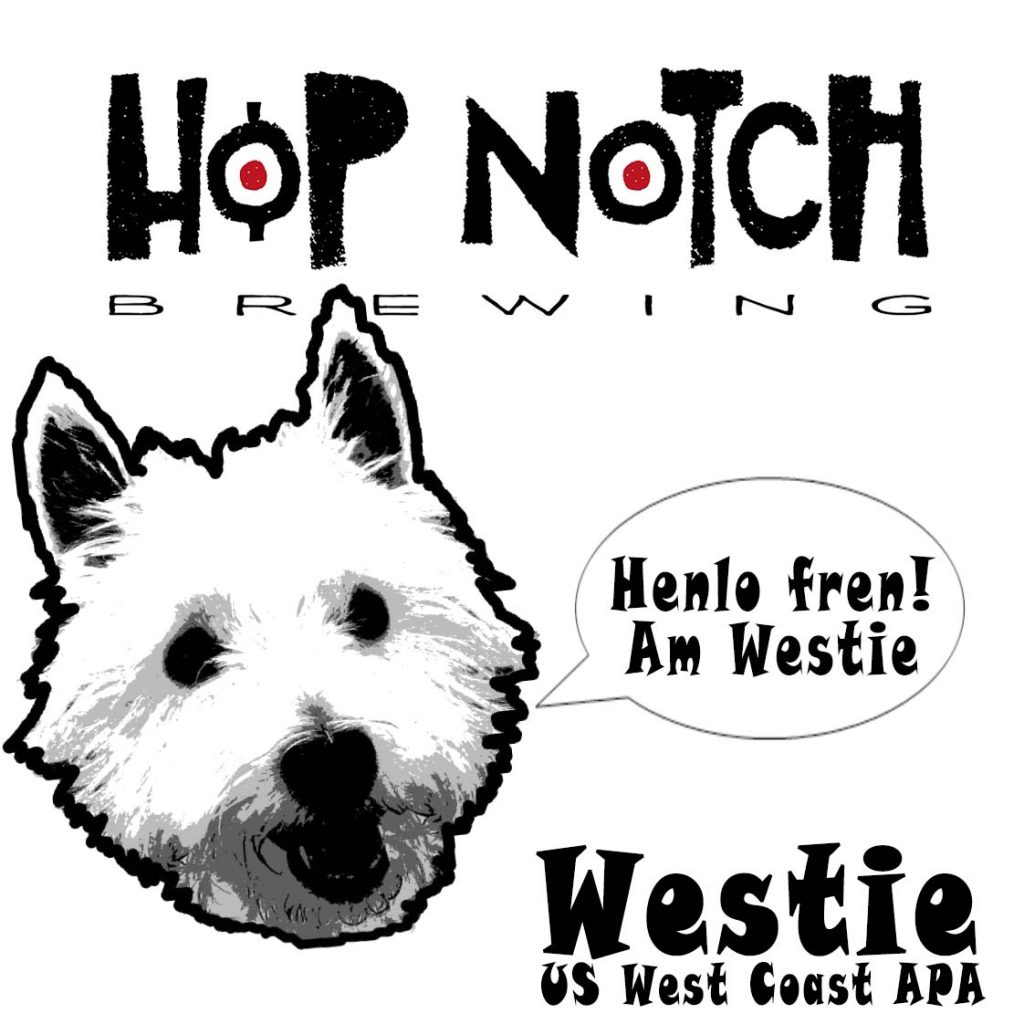 WESTIE
This friendly little fellow is an American Pale Ale in west coast style. Say no more, just become friends.
Smooth bitterness and piny resinous flavours from the classic west coast hops.
Beer style: American Pale Ale/APA
ABV: 6.1%
Hops: Centennial and Simcoe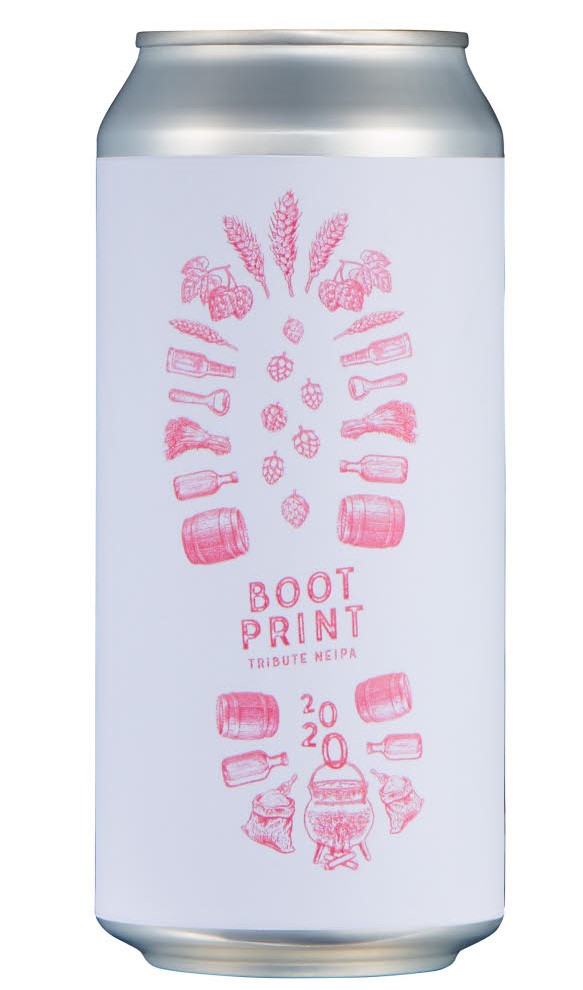 BOOT PRINT 2020 TRIBUTE NEIPA
Brewed by a bunch of awsome females. A beer that is a tribute to all those who paved the road before us. We're standing on the shoulders of gigants
Beer style: American Pale Ale/APA
ABV: 6.5%
Hops: Pink Boot Blend 2020 (Azacca, Loral, Idaho Gem, Eldorado & Citra)
Launched at Systembolaget 2020-05-26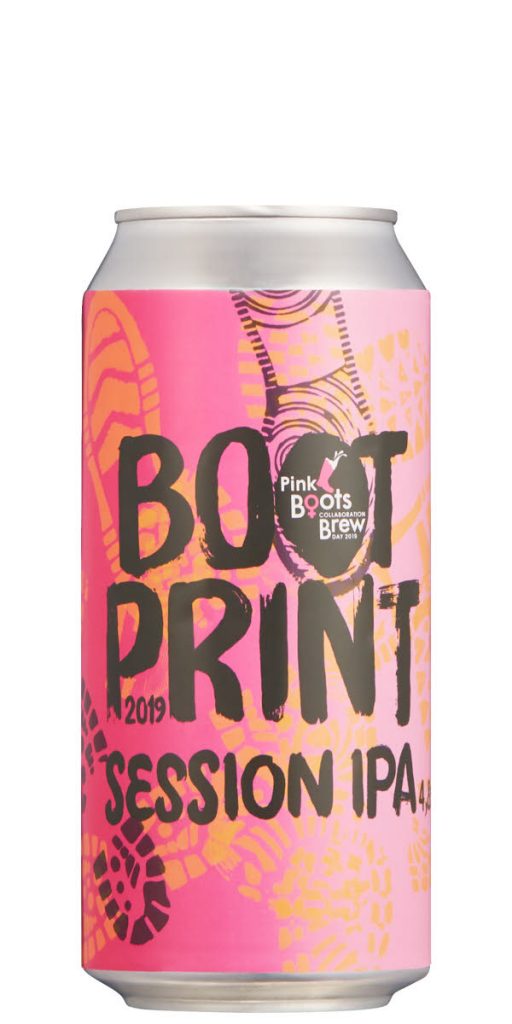 BOOT PRINT 2020
Session IPA brewed with Sea Buckthorn.
Pink Boots Brew Day is all about camaraderie of women in the beer industry, from owners to sales reps to brewers and so on. We are a part of an international community that aids in providing scholarships to women in the beer industry. Educations is valuable to our industry and that is why Pink Boots and this beer is important to the beer world. This year we are brewing a juicy session IPA with the "Lemons of the North" – Sea Buckthorn!
Beer style: Fruited Session IPA
ABV: 4.8%
Special ingredients: Seabuckthorn
Launched at Systembolaget 2019-05-17